KETTLE - ACCESSORIES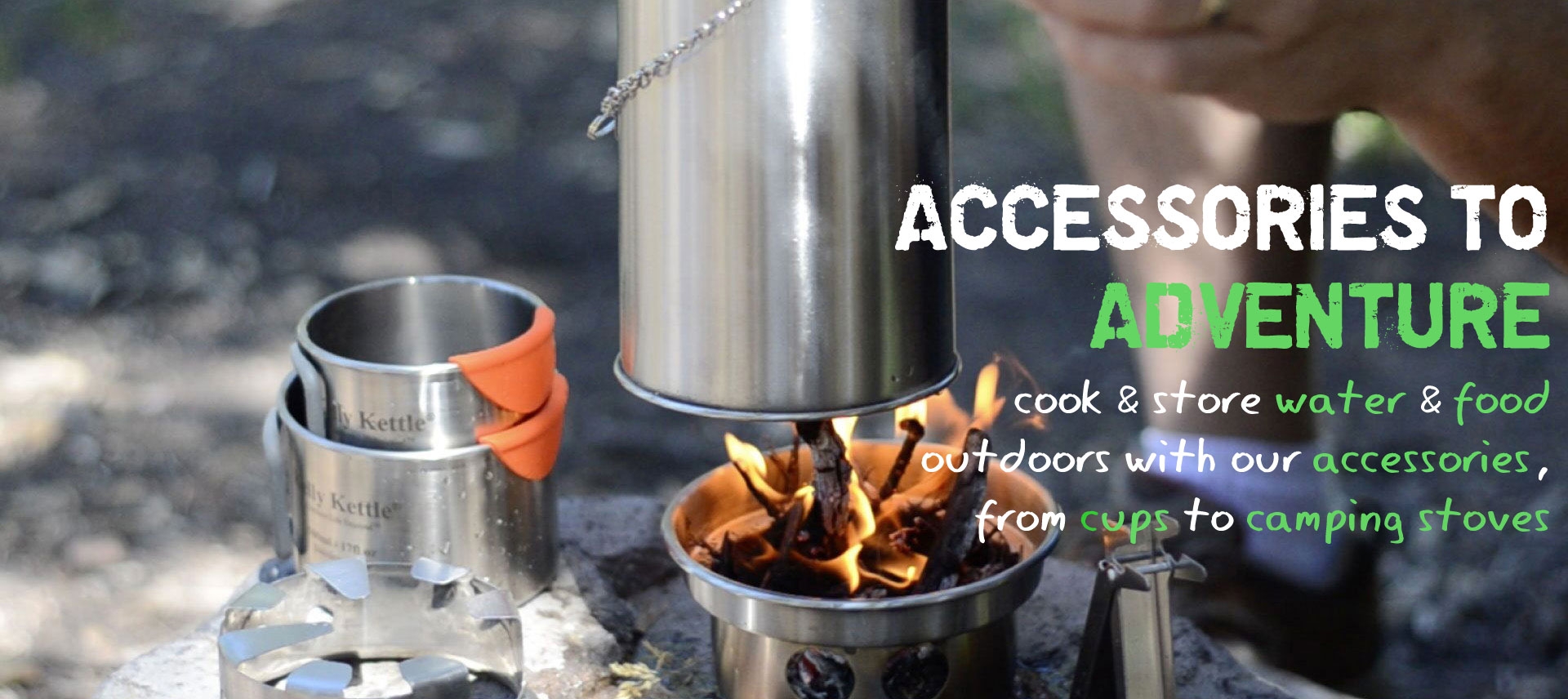 Here you will find many high quality items such as our Camping Cups, Camping Plates, our hugely popular Hobo Camping Stove, Cook sets and Base/Pot Support. All our accessories are made from high grade 304 Stainless Steel which contains 18% chromium, 8% nickel and are Not Magnetic.
We also have Sleeping Bags, Rucksacks, Tents & Tarps available HERE.
Click HERE for Water Filters / Purifiers which remove 99.9999% of Bacteria, 99.99% of Virus, 99.9% Cryptosporidium from your water.